The Sound Healing Network - Latest News
Free live Webcast and Teleconference
Join Our Director of Education

, and host of SHN Teleconferences and All One Now Broadcasts,
Zacciah Blackburn


as he speaks about the power of sound, healing, and consciousness, and how sound and prayer can be used to help us heal the planet.




Tuesday,April 28, 2009 @ 8:30 PM EST




Zacciah discusses

sound and its effect on consciousness; What is Healing? What is going on (Planetarily, and Personally,) and What can we do?
Instructions on how to join us are below
Zacciah Blackburn is a gifted intuitive, teacher, and sound healer, trained in classical healing and shamanic traditions, and sacred sound cultures. He teaches internationally, and practices in Vermont, at the Center of Light Institute of Sound Healing and Shamanic Studies, where he shares authentic trainings into the nature of human consciousness, explorations into the Shamanic worlds of Earth Energies & awareness, and offers a 3 year curriculum on the nature of sound as a therapeutic healing modality. He is Director of Education at the International Sound Healing Network, & co-founder & Director of the World Sound Healing and All One Now Network of organizations working for global peace. See www.thecenteroflight.net for information. He also offers world musical & sound healing instruments of sacred sound cultures at www.sunreed.com
Zacciah will be presenting at our upcoming conference:
Walking Between Worlds: The Shamanic Door
Sound, Healing, and Consciousness
Understanding & experiencing the shamanic pathways

What is the relationship between sound, healing, and frequencies or states of consciousness? How do we use awareness of sound and consciousness to facilitate healing, and what is their relationship to entering the subtle states of consciousness we refer to as the shamanic realms? How can sound strengthen awareness and insight gathered in the other worlds, and how can it be utilized to better 'walk between worlds?' In these times of "meeting ourselves again,' as the Q'ero (Incan) call it, what can we expect to emerge? What can we expect, collectively, and individually, to be coming to us in these changing and uncertain times? And, how can sound assist us in this transformative shift?

This will be a cognitive and deeply experiential practice, with a sacred sound initiatory process, both entering, and learning to facilitate entry into other states of being.
As well as our Closing Ceremonies:
World Sound Healing Meditation
Zacciah, w/ all presenters, and all gathered,
& The Grandfather / Ceremonial Earth Drums

to honor and embrace the Earth and each other, gathering and sending our healing prayers into the Earth, calling upon the blessings of the Ancient Ones, of all cultures.
---
---
May be the only Sound Conference we know of, in the US, this year!
(NONE announced in CA, NM, or GA as of this time!)

---
Don Campbell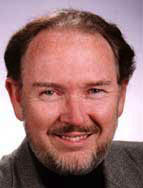 Tuesday, March 24, 2009 @ 8:30 PM EST
Famous for his work with The Mozart Effect will speak on:
Enhancing Music's power with imagery

The facts and fantasy of music and healing

Don is a recognized authority on the transformative power of music, listening, and The Mozart Effect®.

The Use of Music in Healthcare facilities
Don Campbell is an expert on the transformational powers of music. A classically trained musician, composer, scholar, and consultant to symphony orchestras, Don is known for his energetic, empowering, and often dazzling style of music teaching. He's traveled to over 40 countries, founded the Institute for Music, Health, and Education, and wrote the 1997 best-selling The Mozart Effect, translated into 26 languages. He is presently music director of Aesthetic Audio Systems, a company that provides acoustic design and music for healthcare facilities. He has been part of the American Music Research Center at the University of Colorado since 1998. His newest book, Sound Spirit and Toning with Laurel Keyes expands our knowledge of spirituality, the voice and music.
You may join Don interactively by phone, or live via web; he will be speaking about these areas of his expertise, and presenting at our Conference,(see subject below,):
May be the only Sound Conference in the US, this year!
(NONE announced in CA, NM, or GA as of this time!)

Don Campbell presents at SHN Conference:
>From the Big Bang to Harmonic Healing: Awakening the
Spirit of Sound
Sound has a dynamic impact on the mind, body and spirit. By understanding the components of sound waves and brainwaves, we can explore the powers of music from extended tones to sophisticated compositions. Don Campbell will guide us through the newest explorations in research with music and sound therapies in the new HATTS project for sound and science. He will also update us on the twenty five hospitals that are using his "Harmonic Healthcare" program for patients, staff and visitors in healthcare settings.
Through Don's recent trip to the Antarctic, we will learn about shifts in musical and energetic perception and sensations while at the tip of earth's energetic fields. Exercises from Don's newest book, Sound Spirit, will highlight this keynote.
Goals: To demonstrate and experience efficient and practical ways to use sound and music to bring harmony and focus to the mind, body and spirit.
Learning Objectives:
• To articulate how music, movement and imagery can be used to balance brainwaves, release stress and open the mind to spiritual awareness.
• To explore the spiritual roles of music through chant, rhythm and deep listening
• To show how multiple levels of listening change mental, physical and emotional experiences.
---
Join us TUESDAY NIGHT 4/18:
with Internationally Acclaimed Sound Healer: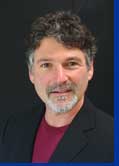 Joshua Leeds

Tuesday, April 18, 2009 @ 8:30 PM EST


Joshua is a sound researcher, educator, and music producer. He specializes in the field of psychoacoustics—the study of the effect of music and sound on the human nervous system, and bioacoustics— how human sound affects other living beings.

Joshua is Executive Director of the newly forming Sound and Music Alliance, a professional association dedicated to the transformative power of sound and music. And, he is the author of Through A Dog's Ear (2008), The Power of Sound (2001), and Sonic Alchemy

Join us as we speak about:
Music and sound are essentials of life - similar to air, water, food, and the process of inter-relating. When living a conscious life, essentials require discernment and awareness of consequence.
---
See instructions (below) for how to join us in the teleconference,
or go to www.AllOneNow.org to link to the live webcast at the times listed.
This will be a joint live broadcast and call in teleconference, in which you may join us with your questions....
Click HERE for Instructions on how to join this and future conferences

New Speakers will be presented each month.

Please Make suggestions of whom you would like to hear on up coming Teleconferences!

If you don't want to speak on line, send us your questions at least 48 hours before each event to: This email address is being protected from spam bots, you need Javascript enabled to view it

Join HERE as a FREE Guest member and receive future announcements about all our activities! NOTE: Member benefits for a regular paid membership include: Your Own Directory Listing with personal web page feature, free Event Calendar submissions, with accompanying event details listings, A dedicated News Section for your News items, A Dedicated Articles Section for submitting Informative Articles, discounts at SHN events, and more!